About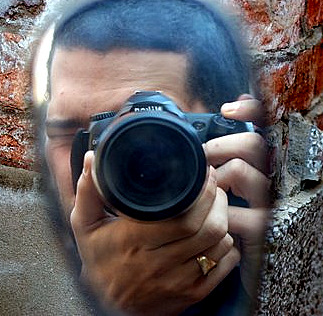 Charles Carrard was born in France 1981. After a childhood spent in Africa, his family settles in Lyon.
Landed in China in July 2005 for a month, he falls in love with this country and decides to work there in July 2006, and then he starts amateur photography.
Identified by various professional photographers, he hold his first photo exhibition at Le Petit Gourmand in Beijing, with two series:
"If Mao Knew ....", 14 works of 1 meter 80 centimeters heat on aluminum
"Where are the children?", a series of 15 paintings of portraits
"China Portraits", a series of 25 paintings of portraits whose profit were sent to an orphanage in Qinghai
Renewing equipment, he exchanges the Nikon D40 for a Nikon D80 and increases the number of lens:
18-200mm VR Nikkor brand
50mm, 1.8 (Nikkon)
70-300mm (Nikkon)
Today, he works on demand, including major Asian fashion designers.
It is dedicated "portrait" but produces all kinds of pictures. Lovers of China, one can see his work and his thoughts on the following sites: